Injection molding is a widely used method for manufacturing plastics globally. The plastic injection molding industry is valued at about 260 million U.S dollars and is continuously growing.
This injection molding technology is used to manufacture products in different industries, including the health, aerospace, cosmetic, and automobile industries. It is ideal for creating the most complex design or parts with precision.
Due to its many benefits, most industries worldwide use plastic injection molding to bring their designs to life.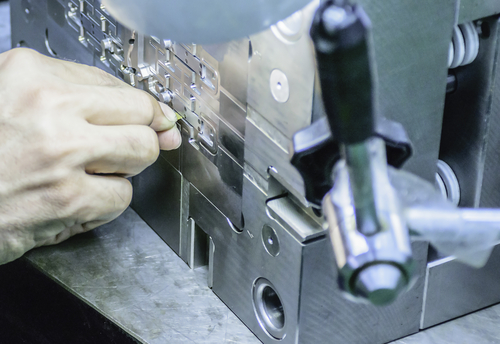 How Does Plastic Injection Molding Process Work
Before the processing stage begins, it's crucial to plan the design, shape, color, and plastic materials to be used.
Setting of Mold
The parts are arranged by hand or robotically. The mold two halves stay securely shut with the help of a clamping section. The hydraulic press holds the mold in place.
Extrusion of Plastic
This process involves melting plastic into the injection molding machine and subsequently into a mold under high pressure. The material is left to cool off and solidify before the two halves are open to release the mold.
The extrusion process is done with the help of a screw. The injection time should be estimated accurately. The outcome is a plastic product with a fixed form. The parts that play a significant role in the plastic injection molding process must be carefully designed to enhance production.
The Molding Process
Before the plastic molding occurs, the machine products are first designed by an industrial engineer. A molder then creates the mold, usually from aluminum or steel, while considering all necessary conditions.
The injected plastics are melted into molds under a controlled temperature. The molding process is complex and should be closely monitored by keeping an eye on the mold clamp.
Cooling and Releasing of Parts
The plastic parts remain in the mold until it attains the desired shape. The cooling duration is determined by the properties of the plastic materials used. The solid plastic parts are expelled using a mechanical way.
Post Processing
Product finishing is done to prepare the products for usage. A plastic cutter can trim the flash parts, and final pieces are counted, weighed, and shipped to different regions. The plastic molding process produces high-quality and beautiful plastic products that can be used.
How to Speed Up Plastic Injection Molding
The plastic injection molding process can be divided into three cycles:
The injection time
The cooling time
Change over time
Production cost can be reduced if any of these cycle time is reduced. Frequent mold changes provide a quicker response to market requirements.
Pros of the Injection Molding Procedure
There are several advantages of manufacturing with injection molding.
Durability
You can achieve advanced possibilities in terms of durability and reliability when using the injection molding process. The plastic injection molding process makes it possible to add fillers in the injection mode to strengthen the plastic material.
Automation
A large part of the manufacturing process of injection molding can be automated. This helps to reduce human errors, increase speed and precision.
Cost Efficiency
The materials used in plastic injection molding can affect the cost of production. However, injection molding is cost-effective and will deliver more for your budget.
Wide Range of Materials
One great benefit of using the injection molding process is customizing materials and finishes according to various requirements. After determining the best material for your product, you can choose chemical-resistant plastics, thermoplastic, biodegradable, and others that may be a good fit. For aesthetic or functional purposes, you can also choose from different colors and finishes.
Complex Details
With injection molding, companies can choose complex or multiple designs and expect an excellent production output.
Precision
Injection molding reduces the number of imprecations during the production process. This also ensures all the batches are identical for uniformity.
Environmental Friendly
Many manufacturers are conscious of the environment and have manufacturing processes in place that are eco-friendly. Injection molding is one of such because it produces little or no waste. More so, the materials used in the molding process are reusable.
These benefits have made injection molding popular and widely used for small and large-scale production. Here are a few things you can produce with plastic injection molding.
Food and Beverage
The food and beverage industry leverages the injection molding process to make a wide range of materials needed for packaging. Injection molding uses BPA-free and non-toxic plastics that ensure the food industry complies with the safety regulations.
These plastics remain safe to store food in different temperatures. The low cost of production makes it ideal for food packs and other components.
Construction Parts
Building and construction also take advantage of the injection molding process to make complex plastic parts used for building houses that meet safety requirements.
Plastics used in manufacturing windows and doors must be durable and able to withstand extreme weather conditions. Some parts can even replace metal components with similar performance at an affordable rate.
Medicine
Pharmaceutical companies can produce various medical equipment at a cheaper rate using the plastic injection molding process. This ensures that healthcare is affordable and accessible to everyone.
Vital medical devices such as heart pumps, labware, surgical instruments, IV bags are produced with the precision of injection molding.
How to Choose Injection Molding Services
Choosing a reputable and experienced service provider that can meet your expectations is essential to get the best injection molding.
The company you work with should have some experience dealing with a wide range of injection molding projects. They must have a team of skilled molders who can create molds effectively. Furthermore, the company must also have cutting-edge machines that can ensure the output is one time and excellent.