Our ethical die casting procedures involve using the best raw materials, zinc alloys, and house capabilities to deliver outstanding results when you order from us in bulk. Die casting processes are best done by a professional team that performs and monitors the manufacturing process competently. We have this team and the best die casting tools to provide the highest quality and durable products on demand.
We use highly-rated casting processes to maintain an adequate production volume for all our clients who need mass production to meet their market needs.
Passing molten metal into a die-cast mold is a complex metal casting process. Therefore, to increase production volume without compromising quality, we have established world-class quality control measures.
Our company's management has also ensured we only use energy-intensive processes which are environmentally friendly. Our goal is to promote an ethical manufacturing process without threatening the environment. And we are certain every member of our engineering team is aware of primary and secondary operations to maintain our environmentally-friendly manufacturing processes.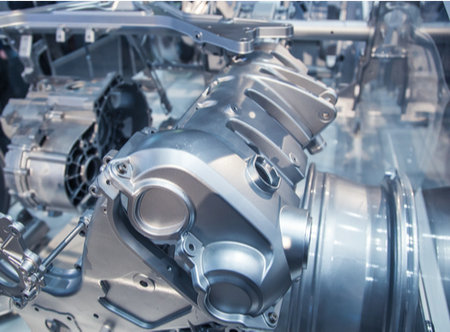 We are proud of all our engineering team has achieved in providing die-casting products. We consider it a great privilege to offer our clients the die-casting advantage we have leveraged to build a unique and reputable brand.
The die casting advantage combines system management, performance monitoring, professional configurations, notifications, and equipment training. 
A proper follow-up ensures we deliver corrosion-resistant products with the best features, regardless of the complex geometry. We also promote customer experience by executing our manufacturing processes within an ideal cycle time.
Parameters we monitor during the production process include tight tolerances, electrical conductivity, impact strength, and proper casting via fluidity measures. Our die casting services and production methods are top of the range because we use the best tools and equipment with excellent mechanical properties. 
Our direct-injection die casting is as follows:
We focus on proper monitoring and project execution to use excellent manufacturing methods to produce metal castings with tight tolerances and the perfect impact strength to meet your needs. 
We never compromise any part of the die casting process while offering the best rates for our finished casting products. 
Our manufacturing processes to get the best casting variations follow recommended safety and efficiency protocols. We keep our production engineers safe and do proper maintenance to ensure all tools and equipment function excellently.
Custom Die Casting Service
We have established a manufacturing unit that meets world-class standards with the best tools and machines. Our production unit designs and makes high-quality parts that may have generic or customized features according to your needs. We have introduced versatile production methods because our clients have different needs. 
Also, we have a customer support system to help new and existing customers have the best experience every time we handle orders. 
Our target is to provide high-quality custom and traditional die casting parts to the economy's medical, military, automotive, agriculture, and other industrial sectors. 
Our die casting process involves using advanced die casting methods and casting equipment to produce precisely what you need. 
We deeply understand the fluidity of alloys and other essential properties of aluminum alloys. We leverage the best alloy choices and our expert team to coordinate critical components to make custom parts for your company. Using the ideal cast precision components, cavity inserts, and proper assembly production methods, we can inject molten alloys into the molding cavity and, under the right conditions, form the final product. 
If necessary, we can undertake component joining to get the best results according to your order requirements.
Custom Die Casting Applications
Die casting is essential to promote commercial activities in many industries. This is possible because the parts made through die casting have versatility and can be used to do many profitable things. For example, you can use die casting parts to make automobiles, medical tools, military tools and firearms, telecommunication gear, electrical products, and many other things. The applications are endless because more discoveries are made daily, and we are ready to provide these parts in bulk.
Our quality control methods have helped us maintain quality and customer satisfaction. We check the entire cavity to ensure the mold cavity walls are not porous. Also, use advanced engineering tools to avoid dimensional problems during die casting.
Our team leverages their access to costly tooling, assembly operations, and secondary machining operations to ensure the parts we supply have the best physical appearance, even when using cold-chamber machines.
We essentially monitor the process from design to engineering and maintain proper material properties, to avoid producing leaky castings, even if that means having a slower cycle time. 
Our approach to quality control works excellently because our clients are always impressed with the results.
Die Casting Material Information
Is Die Casting Right for Your Product?
Our goal is to ensure complete customer satisfaction. We have established seamless customer service that helps you understand growth in applications to know if die casting is suitable for your product. We share our combined experience and knowledge of material properties to help you decide and place orders correctly.
If your business falls into the medical, military, telecommunications, industrial, or automotive industry, you should contact us to know how die casting can help you achieve your company's goals. Send us a customer contact form with your questions, and we will reply quickly.
Metal Stamping vs Die Casting
When considering decorative applications and product outcomes, most people wonder whether to use metal stamping or die casting. The truth is both methods have pros and cons. But the benefits of die casting outweigh metal stamping, which is more expensive because of the value of presses. 
The first thing to note is that die casting is excellent for mass-producing parts with similar features. You can make adjustments during metal stamping, which may distort the final outcomes. 
Also, die casting involves mold cavities and billets, while the metal stamping process involves using coils. Another difference is that die casting involves melting the metals, while metal stamping happens in a colder environment, using the cold working technique.
You should choose a die casting service if the parts you need have complex geometries. That is not a problem because we have the tools to create these parts flawlessly. Please send us a customer contact form to know more about our excellent die casting methods.
Custom Die Casting Finishing Capabilities
In any situation, aluminum and zinc die castings require secondary operations to get the required aesthetic appearance. MOLDIE has all the necessary equipment and expertise to deliver a completely finished product.
· Trim Die
Trim dies are used to shear the excess aluminum or zinc (runner, overflows, and flash) around the cast parts. The trim die cuts the flash from the part accurately and consistently. It is the fastest way to remove the flash.
· Shot Blasting
Shot blasting is a method that helps with the removal of excess flash and burrs that may remain after the trim operation. It can create an even, textured surface on the casting. Shot blasting is an important intermediate step for the surface preparation of an aluminum and zinc casting before its surface is painted or coated.
· Electrophoresis
Electrophoresis can also be referred to as electrocoating, e-coating, and electrophoretic coating, etc. In any case, the parts are immersed in the solution in an electrified tank containing the paint; the paint migrates to the surface of the part. The advantage of this process is that every part of the surface is evenly coated with the paint.
· Electroplating
Electroplating is the process of using electrodeposition to coat a component in a layer of metal(s) that is less reactive. It helps in creating a protective barrier and makes the component more resistant to tarnishing and corrosion. It can also increase heat resistance and makes the piece stronger against impacts and shocks if the underlying metal is brittle.
· Painting/Powder Coating
Painting or powder coating can be applied to a pre-treated or non-treated metal surface of a part to get a great look. It is customizable to suit your brand.
· CNC Machining
CNC (Computer Numerical Control) machining is one of the most popular industrial processes for creating metal parts, but in die casting it is also used to create the die and / or to add more intricate features after a part has been die-cast.
· Vibratory Deburring
Vibratory deburring removes the rough edges from the die-cast parts and helps improve the appearance of the part. It enables the parts with close tolerances to achieve the best results. Most of all, deburring will improve the performance, durability, and reliability of the parts, resulting in lower lifecycle costs. It is also a highly automated process that helps to reduce labor costs.
Common Questions About Die Casting
Through decades of experience, we have compiled a list of questions clients often ask:
Our Customer Assisted Services
Please take advantage of our customer-assisted services to know how you can gain from our company. We provide in-depth guidance, information about rapid production rates, and assembly production to show you how we will handle your project. 
We understand many people do not know much about the critical components for complex aluminum casting production. Our customer support team is always ready to help you all the way.