Short run injection molding uses molds from inexpensive aluminum or low-grade steel for small-scale production. This cost-effective method ensures that manufacturers get the full benefits of standard injection molding in cost, quality, and efficiency.
An overview of injection molding
Plastic injection molding is the most popularly used molding manufacturing technology. Millions of plastic molded products are manufactured everywhere and used in our everyday life. Some products made from plastic injection molding include toys, food packs, TV remotes, computer keyboards, etc.
Here's a breakdown of the process of plastic molding
●Pellets of plastic feedstock are put in a hopper
●The pellets travel down a heated barrel with a screw-like plunger mechanism.
●The rotating screw plays its part by pulling the molten material forward and mixing it with any additives.
●The plunger shots the hot plastic into a mold, and it sits clamped together at the end of the barrel.
●The ejector pins pop the molded parts out.
●Runners and excess material are removed and the product is ready.
This process can be repeated millions of times, and manufactures can expect consistency in each production.
The importance of mold
There are three essential components in the injection molding process. They include the injection mechanism, the mold, and the clamp. The injection mechanism and clamp are consistent for every product. However, every product needs a different mold.
Hardened steel, a material capable of withstanding extreme pressures and temperatures, creates high volume molds. A lot of pressure is necessary to force molten plastic into the cavity. The mold is the most expensive and crucial part of the process.
Short run injection molding
Production in plastic injection molding is large. So a production run of 10,000, for instance, is relatively small. Short run injection molding becomes essential since there's also the market for smaller quantities of injection molded parts.
Short run injection molding uses conventional machines and molding processes to manufacture plastic parts. Since this manufacturing process focuses on simple parts, it is easy to produce.
The plastic pellets are systematically fed into the hopper, crushed, and heated to a thick plastic slag. The molten slag is injected into a metal die under high pressure from a piston. The finished part is ejected and retains the shape of the die after cooling down.
The finished product is inspected, packed, and shipped to the customer. The short run injection molding process is automated, making the entire process efficient and cost-effective.
Benefits of short-run plastic injection molding
An opportunity to become the first marketer
It provides innovators the opportunity to develop their ideas and get them into the production stage. Low production costs and inexpensive molds accelerate concept testing before the final stage of production. It offers a time advantage to emerging marketers who can give them a competitive edge.
Offers batch manufacturing to small and medium-sized businesses
Batch manufacturing can benefit small and medium-sized businesses in terms of lower production costs. Short run plastic injection molding allows small companies to make low initial investments for high-quality plastic parts.
Various industries like the automobile, electronics, medical, and others can produce premium plastic components in low volume but still maintain quality standards and consistency.
Bridges the gap between prototype and full production
Production of small quantity injection molding provides engineers with a working model to produce a final design. Not only are products made at a significantly lower rate, but the revenue from the initial products can be used to finance final production expenses.
More so, in the short run injection molding, problems associated with designs can be quickly addressed.
Short run injection molding cost
Man people may be unaware, but we are surrounded by injection mold parts in every aspect of our lives, from our kitchen gadgets to parts of our cars and electrical devices. Molding is essential for these items, especially since production is large scale. However, if production has to be on a smaller scale, then tooling must be considered.
Tooling is expensive, but fortunately, there are several tooling options available to reduce costs these days. Two significant factors can drive the price of short run injection molding, and they are :
Setup
This phase typically involves setting up the tools into the molding press, setting up the molding conditions, applying protection to the tooling, material and color setting, etc. The process and setup cost will depend on how many parts are produced.
Molding
The molding cost is driven by material costs, press costs, and whether the press is running manned or unmanned. Material cost will vary depending on the material type, quality, and quantity.
Tooling
The cost of tools will vary depending on the specifications. However, it's crucial to match the tooling to the required production quantities. Also, companies account for tooling costs in different ways.
For instance, some companies may not record the tooling costs at the development phase. Another company could include the tool costs to production, and others can group the tools as assets.
Applications
Short run injection molding is used in different allocation for several industries.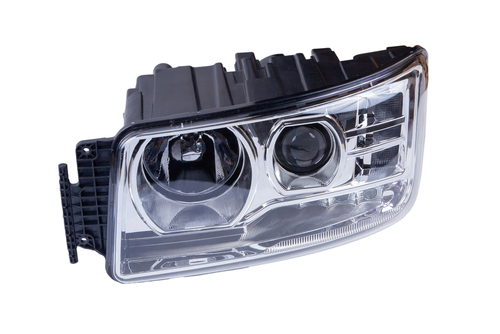 Low volume production runs
Items like medical devices, car components, and household appliances may require the production of less than 10,000. Short run injection molding makes this possible.
Functional prototypes
Some products need testing in product fit, function, and life cycle before large-scale production is done. Short run injection molding makes it possible since production is quick and more affordable.
Market test and bridge tooling
It bridges the gap between prototyping, market testing, and full production. Short run injection molding can be used until the full production line is ready. We provide a range of injection molding services, including short run plastic injection molding.
We provide well-crafted, high-quality plastic parts and components to a variety of industries. Our team will be happy to deliver the best plastic injection services to you with skilled, dedicated, and professional staff. If you have any questions or inquiries on the short run and low-volume injection molding, do not hesitate to contact us for more information.